Chicago IL, January 30th, 2015 — Gloria E. Block, Founding Partner at the Chicago family law firm of Hoffenberg & Block, LLC, has been chosen as a featured presenter at the Illinois Institute for Continuing Legal Education's Divorce Boot Camp.
Ms. Block will be presenting on the new Illinois Maintenance statute and how to apply it to your case. Her session will also cover how to manage client expectations to help avoid ARDC complaints which are common in the family law area.
The Illinois Institute for Continuing Legal Education (IICLE®) was formally created as the Institute on Continuing Education of the Illinois Bar in 1961. The Illinois State Bar Association organized the Institute as part of the Illinois Bar Foundation. In 1968, the Institute was reorganized as the Illinois Institute for Continuing Legal Education pursuant to a joint effort of the Illinois State Bar Association and the Chicago Bar Association. IICLE® is now an independent not-for-profit 501(c)(3) corporation dedicated to the professional development of Illinois attorneys.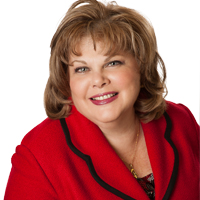 ABOUT HOFFENBERG & BLOCK LLC
Hoffenberg and Block LLC is a full-service Chicago Family Law Firm with offices in downtown Chicago and Lake Forest, IL serving clients from Cook, Lake, DuPage and McHenry counties in Illinois for over 45 years. The firm dedicates its practice exclusively to matters of family law, such as Divorce, Child Custody and Visitation, Spousal and Child Support, Prenuptial Agreements and Modification and Enforcement of existing judgments. A no obligation case evaluation is available to all new clients. Hoffenberg and Block LLC can be reached directly by calling 312-853-8000, or visiting ChicagoFamilyLawyer.com, where more information on their services and attorneys is available.
Media Inquiries & Additional Information
Hoffenberg and Block LLC
30 N. LaSalle
Suite 3124
Chicago, IL 60602
Phone: (312) 853-8000
Fax: (312) 853-8008
www.chicagofamilylawyer.com