Chicago, IL, February 1, 2015 — The family law firm of Hoffenberg & Block LLC announced today that the firm has opened a new office in Lake Forest, Illinois. Similar to their downtown Chicago office location, the Lake Forest office will support clients with their family law needs, including divorce, spousal support, child custody, child support, prenuptial agreements and paternity.
This expansion is another confirmation of the firm's continued growth and success in Chicago and the North Shore suburbs and enables the firm to further expand its client base into Lake County and will afford easier access to its already-existing clients in Chicago's North Shore and the surrounding areas.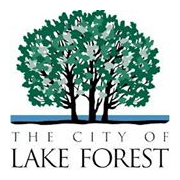 Hoffenberg & Block LLC has grown to be a recognized leader in the field of family law that offers extensive experience in a number of practice areas. "Strong client relationships and our commitment to providing the highest level of service and results are driving the firm's growth," said Alan D. Hoffenberg, Founding Partner of Hoffenberg & Block LLC. "Our expansion strategy is driven by what is in the best interest of our clients, and they have shown overwhelming support for our establishing a Lake County Illinois presence. Our experience and reputation will allow us to capitalize on additional opportunities to assist clients in need throughout Lake County and the surrounding North Shore communities."
Hoffenberg & Block's new Lake County, IL office is located at 225 East Deerpath Road, Suite 134, Lake Forest, IL 60045. The office's direct phone number is (847) 901-7170.
ABOUT HOFFENBERG & BLOCK LLC
Hoffenberg and Block LLC is a full-service Chicago Family Law Firm with offices in downtown Chicago and Lake Forest, IL serving clients from Cook, Lake, DuPage and McHenry counties in Illinois for over 45 years. The firm dedicates its practice exclusively to matters of family law, such as Divorce, Child Custody and Visitation, Spousal and Child Support, Prenuptial Agreements and Modification and Enforcement of existing judgments. A no obligation case evaluation is available to all new clients. Hoffenberg and Block LLC can be reached directly by calling 312-853-8000, or visiting ChicagoFamilyLawyer.com, where more information on their services and attorneys is available.
Media Inquiries & Additional Information
Hoffenberg and Block LLC
30 N. LaSalle
Suite 3124
Chicago, IL 60602
Phone: (312) 853-8000
Fax: (312) 853-8008
www.chicagofamilylawyer.com