Chicago Property Division Attorney
Assisting Chicago Area Clients with the Complexities of Marital Asset Distribution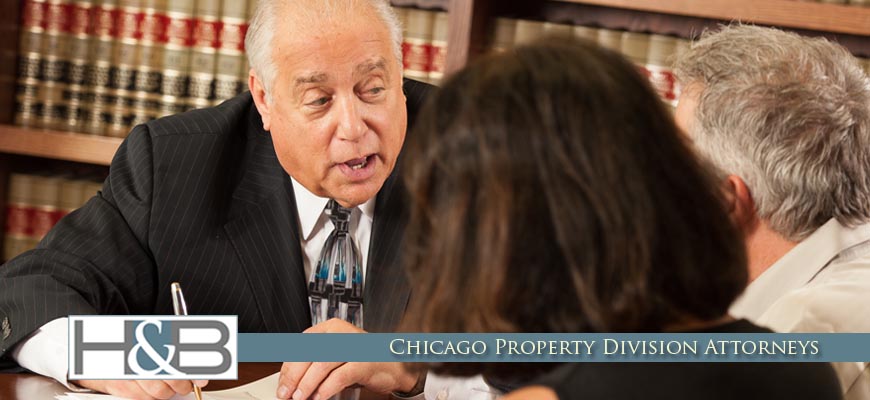 Chicago Property Division Lawyers
As a marriage dissolves the complex issue of division of property can be emotionally charged and difficult to resolve. In these situations, it is important to seek help from an experienced Chicago property division lawyer.
Property division can be a complicated, and potentially frustrating, matter to resolve during a divorce. Spouses often have difficulty determining what is shared "marital" property, what is one party's "non-marital" property and how to divide their property equitably. In these situations, it is important to seek help from an experienced divorce lawyer.
At Hoffenberg & Block, we provide professional and individualized representation to clients during a divorce, which very often include property division issues. Our law firm is dedicated to helping individuals and families with their divorce and family law matters. We will meet with you to fully understand your situation, explain your rights and the property division process, and work with you the find the best solutions. We handle asset division matters in the Chicago area, and serve clients in Cook, Lake, DuPage, Will and McHenry Counties in Illinois.
Cook County Asset Distribution Attorneys Who Will Advocate for You
Illinois is an equitable distribution state. This means that the courts will divide property fairly, but not always equally, based on numerous factors. Because every marriage is unique, deciding what is equitable is not always easy, and the valuation and allocation of certain assets such as businesses, stock options, pension plans and retirement accounts can be complex. Seeking experienced legal representation early on in the process is in your best interest.
Our family law attorneys in Lake County and Cook County are fully prepared to assist with even the most complex property division matters. We will make every effort to help you and your spouse settle these matters through negotiation or alternative dispute resolution. If this is not possible, we also are accomplished litigators who will fully advocate for you in court.

To discuss your marital asset distribution concerns with an experienced Chicago Property Division Attorney, contact Hoffenberg & Block today at 312-853-8000 or Click Here to schedule a confidential case evaluation.
Question: How can Hoffenberg & Block, LLC, as a divorce attorney in Chicago, help me with property division?
Answer: Hoffenberg & Block, LLC is a divorce attorney Chicago that can help you with all aspects of your property division, including:
Identifying all marital property: This includes all assets and debts that were acquired during the marriage, regardless of who holds title to them.

Valuing marital property: This can be a complex process, especially for assets such as businesses, retirement accounts, and intellectual property.

Determining the factors that will be considered in dividing property: These factors can include the length of the marriage, the contributions of each spouse to the marriage, and the needs of any dependent children.

Negotiating a property settlement agreement: This is the most common way to divide property in a divorce.

Representing you in court: If you and your spouse cannot agree on a property settlement, we can represent you in court to get the best possible outcome for you.