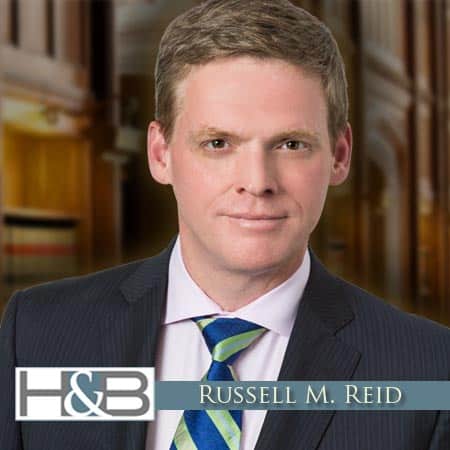 Russell M. Reid, a partner, has had a long and extensive career in representing clients in all phases of family law.
Since graduating from Loyola University of Chicago in 1994, Russ has practiced almost exclusively in the area of family law. The extensive scope of his experience includes:
Drafting and negotiating premarital agreements
Review and analysis of complex financial matters
Assessment and planning of trial strategies in complex custody litigation
Negotiating settlement of custody cases
The prosecution and defense of child support and maintenance issues
Litigation of property division
The prosecution and defense of domestic violence cases
The prosecution and defense of proceedings for the enforcement of martial settlement agreements; divorce judgments; child support orders; child custody judgments and parenting time orders
The prosecution and defense of custody and parenting time modification cases
The prosecution and defense of parentage cases
In an ideal world parties are able to settle their disputes amicably. However, all family law litigation has its genesis in an emotional relationship between two people that is coming to or has come to an end. Since every relationship is different each family law case has its own unique set of facts and dynamics. Russ' approach to family law conflicts includes taking into consideration the underlying dynamics of the relationship in order to craft a strategy that not only prepares for trial but also lays the ground work for settlement.
Russ is the current president of Forensic Forum, an association of legal and mental health professionals whose primary focus is the intersection of family law and mental health. He is also a member of the court-approved list of child representatives.
Russell has been named to the 2019 Super Lawyers list by Illinois Super Lawyers Magazine. He also has the distinction of being recognized by the Illinois legal community as a top family law attorney for 2019 by Leading Lawyers. The designation of being a Leading Lawyer is limited to the top 5 percent of lawyers licensed to practice in Illinois.